Your Source for Quality Flooring in Nassau County, NY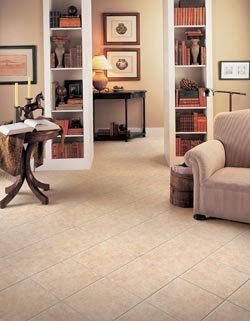 Few residential renovations possess as much transformative power as redressing the floors. The underfoot surfaces of your interior atmosphere are a huge contributor to the overall look and feel of your living area. Giving your indoor space a makeover by replacing aged, outdated floors can breathe new life into your interior design. Local homeowners know to visit Perry's Flooring America when they're looking for premium flooring in Nassau County, NY.


Offering a Huge Variety of Flooring Products
At our flooring store, our dedicated specialists are eager to help you find a selection that's the perfect combination regarding looks, performance, and price. Simply share your aspirations with one of our keen devoted staff members and we'll work with you to find home flooring that speaks to your vision. Our highly desirable flooring choices include:
Carpet Flooring
Ceramic Flooring
Hardwood Flooring
Laminate Flooring
Luxury Vinyl Tile Flooring
Luxury Vinyl Plank Flooring
Tile Flooring
Waterproof Flooring
Wood-Look Flooring
Our specialists have comprehensive knowledge of the many different flooring products we carry. With so many colors, patterns, and textures to choose from, we're confident that the perfect flooring for your home remodeling project is waiting for you just inside our doors. By taking the time to understand each clients' aspirations, we're able to utilize an individualized approach to meeting their needs. From the first consultation to the flooring installation, you can count on our team to deliver impressive results and leave you with a flooring solution you can truly be proud of.


Durable, Stylish Home Flooring That Lasts
From carpeting and solid hardwood to laminate and vinyl flooring selections, we have material choices fit for every space. Whatever your taste or preference, you'll find options that are sure to add a touch of style to any part of your home. Whether you prefer a traditional or modern look, our design specialists are here to help you find flooring that that meets your aesthetic and performance needs.


Providing Effective, Efficient Flooring Installation
Ensuring your new flooring solution offers enduring beauty and longevity starts with proper flooring installation from our skilled technicians. Once you're satisfied with your selection, our seasoned installation crew will ensure it is laid perfectly into place. With our swift professionals handling every aspect of your flooring renovation, you'll be able to enjoy your new floors even sooner than you anticipated. Simply put your installation needs in our hands to get the most from your new flooring.



Contact our flooring specialists to learn more about our wide assortment of high-quality flooring choices. We proudly serve customers in Nassau County, Franklin Square, East Queens County, and Western Suffolk County, New York, and the surrounding areas.