Hardwood Flooring in Franklin Square, NY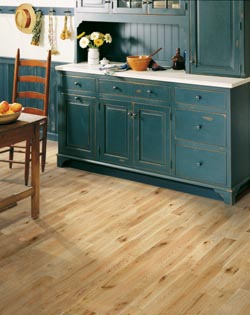 Give your home a stylish new look by updating your floors with beautiful hardwood flooring in Franklin Square, NY. At Perry's Flooring America, we offer a number of exceptional wood surface solutions that work perfectly throughout your home. For decades, hardwood floors have been the flooring option of choice for many property owners due to its timeless elegance and appeal.
When you are trying to choose which style of hardwood to add to your home, trust our flooring experts to give you the support you need. Our experienced staff will assist you in finding the ideal flooring material for your rooms, providing you with as many details as you require.
Engineered and Solid Flooring
When choosing a hardwood flooring installation for your home, there are two primary varieties to select from – engineered and solid. While both styles are a brilliant addition to any property, each one has its own unique uses.
Engineered hardwood is constructed using numerous layers of wood and fibers to build a strong core that is more flexible than solid surfaces. This lets you install engineered wood flooring in areas where temperature and moisture would typically prohibit a solid wood surface. This is thanks to the flexible core preventing the board from expanding and shrinking when it comes into contact with water.
While engineered surfaces are excellent in moisture-rich rooms, solid hardwood flooring is more advantageous is living areas. A solid surface is exceedingly durable and can easily be resurfaced if it becomes scratched. This allows a solid hardwood floor to retain its beautiful luster for decades and makes it one of the longest-lasting flooring solutions.
Limitless Design Potential
When choosing a hardwood floor, there are a number of factors to consider for your design. For instance, you will have many options to select the stain and color of your new surfaces. You will also be able to choose what species of wood you want for your floors. Some of the species we carry in our showroom include:
Beech
Cherry
Hickory
Maple
Pecan
Walnut
Exotic
No matter which style of home flooring you choose for your property, know that you will always receive a high-quality product when you select our store. Additionally, when you need help with flooring design ideas, our team is here to assist. Our design experts will use their flooring knowledge to ensure that you find the hardwood surface that ideally fits the décor of your property.

Contact us when you are looking for hardwood flooring for your home. We proudly serve Franklin Square, NY, and the surrounding areas.