Hardwood Flooring at Perry's Flooring America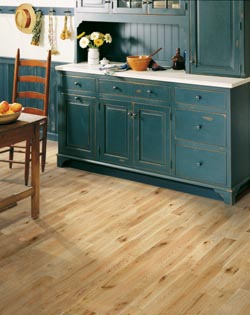 Improve the appearance of your home when you purchase our top-quality hardwood flooring. At our flooring superstore, we have a variety of solid and engineered wood flooring to choose from, as well as many distinctive hand-scraped options. The popular hand-scraped styles work particularly well in older homes that come with history and character.
Our knowledgeable sales team is ready to answer any questions you have about our floor options. Visit our flooring store when you are ready to upgrade your home. You can rely on our team to assist you every step of the way—from selection to installation.
No matter what kind of renovation and remodeling budget you have in mind, we have something to fit your specific needs. Our hardwood floors combine both strength and beauty, so you can rest assured your home will be stunning and retain value for years to come. Let our installation crew lay down hardwood flooring in every room of your home and see the difference it makes in the appearance and value of your house.


Engineered Hardwood Flooring for Your Home
You can discover a wide range of engineered hardwood flooring options for your home when you browse the displays at our flooring store. Before you make your choice, we recommend that you speak with our flooring experts and let them explain the benefits of the different hardwood flooring options that we have for sale.
This engineered hardwood flooring adds an unfinished look to your floors without sacrificing durability. You can have the look of weathered and unique wood without worrying about cracking and splintering.


Hardwood Floors for Added Value to Your Home
Whether you want to add value to your home to up the resale value or you just want to beautify your surroundings, hardwood floors add value to a house for many reasons. Hardwood floors in a house are extremely desirable for buyers shopping for a new home, and they can make the difference in someone making a bid on your home or passing on it entirely.
In addition to a monetary value, our hardwood flooring can also add an aesthetic value to your property that you cannot place a price on. Luxurious hard wood takes any floor to the next level, so let us install this timeless and distinct flooring for you.


Designs and Selections
Our hardwood floors are offered in different:
Colors: Copper, yellow or brown
Looks: Hand scraped or traditional
Types of wood: Birch, oak, maple, walnut, bamboo and a range of exotics.
Sizes: Strip or custom pattern
Our flooring is manufactured for specific room sizes and design preferences. You can rely on us for first-rate recommendations that work with any size room or style idea such as vintage or modern.
We showcase our best discount hardwood floors from the following brands:
Looking for Eco-Friendly Hardwood Flooring?
Enhance the look and feel of your interior décor while helping out the environment at the same time with our eco-friendly hardwood flooring choices. In addition to helping reduce your personal carbon footprint, green options can also possibly save you money. Give us a call or visit our spacious showroom to discover more information about how you can possibly receive tax credits with the purchase of green products like our eco-friendly hardwood floors.


Our Commitment from our Hard Wood Floor Installation Professionals
Not only do we feature spectacular hard wood floors, we have expert knowledge that you can trust. Our flooring specialists provide one-on-one services to help you find the right floor for your house. We'll provide in-depth knowledge on various qualities such as:
Traditional or specialty
Textures
Finishes
Glosses
We'll also advise you on the proper hard wood floor installation method that's recommended for each style of wood. Our floor installation professionals use the best equipment and will make sure that your hard wood floor is correctly installed to enjoy for years.



Contact us today when you want to add hardwood flooring to your home. We sell and install all types of solid and engineered wood flooring for customers in Franklin Square and all of Long Island.