Laminate Flooring in Franklin Square, NY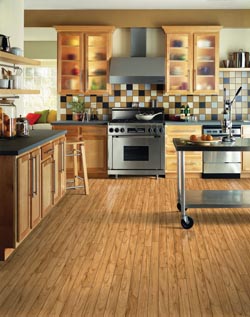 Save money on new floors by coming to our showroom for affordable laminate flooring in Franklin Square, NY. There's no need to spend thousands of dollars on new floors. Instead, let us floor you with our inexpensive prices and quality flooring. Laminate floors not only give you the look you want, but they put more money in your wallet by helping you save on restoration and maintenance costs.
Why not have it all – impressive-looking floors at a reasonable price? When you visit us, you'll find the best laminate flooring products that suit your needs and your budget. Available in many styles and prices, laminate is an attractive flooring solution that is also versatile. Because we care about our customers, we also offer special discounts, sales, and convenient financing plans to make your purchase even more feasible.
Special Guarantees with Laminate Floor Installation
Top-quality floors at reasonable rates! If that isn't enough, we also specialize in laminate flooring installation. There's no need to waste your time and energy installing your own floors. Instead, use our experienced team. We not only save you money by installing floors quickly and correctly, but we also help you avoid expensive flooring repairs down the line.
Our flooring experts have the training and equipment needed to properly install all types of laminate. This ensures your 100% satisfaction. Our goal is to provide efficient and accurate services at prices you really can afford. With every installation, we included an Ultimate Confidence Guarantee. That means if you ever have an installation-related issue with your floors in the future, we'll fix them at our expense.
Brand-Name Laminate Floors
Perhaps you want hardwood or ceramic floors but you can't afford them. No problem! We have a solution: laminate floors. Unlike the laminate flooring of yesteryear, our state-of-the-art products are created to look exactly like real wood, tile, stone, or other flooring materials. Change the look of your rooms by installing laminate floors that look like other flooring types. Some of the brands we carry include:
Home Craft®
Pergo®
Shaw®
Armstrong®


The Benefits of Laminate Flooring
Affordable, appealing, and resilient. Today's laminate is nothing like the laminate flooring of the past. Able to look like ceramic, hardwood, and even stone, these flooring products make your guests take notice. Most importantly, they provide an inexpensive way to enhance the appeal of your home and the overall value of your property.
In addition, these floors are easy to maintain and clean. Resistant to stains, scratches, and moisture, laminate flooring only needs to be swept and mopped on a periodic basis. We also offer a special guarantee on laminate floors. If for some reason you don't love your new four- or five-star floor, we'll replace it and pay for labor too.

Contact us for additional information about exclusive warranties for our customers. We proudly serve customers in Franklin Square and all of Long Island!