Your Source for Window Coverings in Franklin Square, NY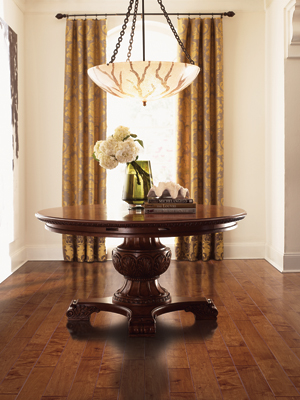 It's not always necessary to make dramatic changes indoors to enhance the appeal of your décor. Sometimes, subtle improvements can have a substantive impact on the look and feel of your interior. If your windows could use some sprucing up, few treatments serve as a better remedy than a stylish window treatment. Beautify your home with custom window coverings with Franklin Square, NY.
As a division of Flooring America, we're fully equipped to provide shoppers with a wide variety of name-brand home furnishings. With that in mind, we proudly carry items from many of the industry's most preferred names including Graber. Whatever you prefer, you can rest assured knowing that your new window treatment installation will complement your home's interior and offer the coverage and privacy you're looking for.


Create a Cohesive Look with Quality Window Treatments
Your home is your place of solace. Let our specialists give you the features you need to accentuate your unique tastes, preferences, and lifestyle. We provide our clients with well-crafted, beautiful drapery, curtains, and blinds that are designed to properly manage sunlight, offer privacy, and enhance interior aesthetics.
Our selections include custom window treatments made with your windows in mind. The placement, purpose, and preference of your custom design are dependent upon your aesthetic and lifestyle preferences. Share your aspirations with our specialists, and we'll help you find the coverings that best fit your needs in looks, performance, and price.
Like most homeowners, you've tailored your home's interior to reflect your personal tastes and lifestyle. That's why, when it comes to your windows, not just any covering will do. You deserve treatments that bring out the best in your home and meet your needs in terms of light filtering and ease of maintenance.


Enjoy a Convenient Source of Light and Temperature Control
Sometimes, intruding sunlight can be an unwelcome guest, especially if your bedroom windows are east-facing. Home shutters help you get a quality night's sleep or early morning since they allow homeowners to control the amount of light that finds its way into their home. By fitting your home windows with shutters, you and your family will enjoy protection from the sun's ultraviolet rays.
Whether you are interested in something creative or practical, you are sure to find an ideal product when you turn to our knowledgeable team members. At your request, we'll give you a new home addition that meets your unique needs. No matter what option you choose, you can feel confident knowing your investment is sure to satisfy.



Contact us to find beautiful home furnishings that are equally attractive and functional. We proudly serve property owners in Franklin Square, Nassau County, Long Island, Eastern Queens County, and Western Suffolk County, New York.